Latest Pharma GMP News and Regulatory updates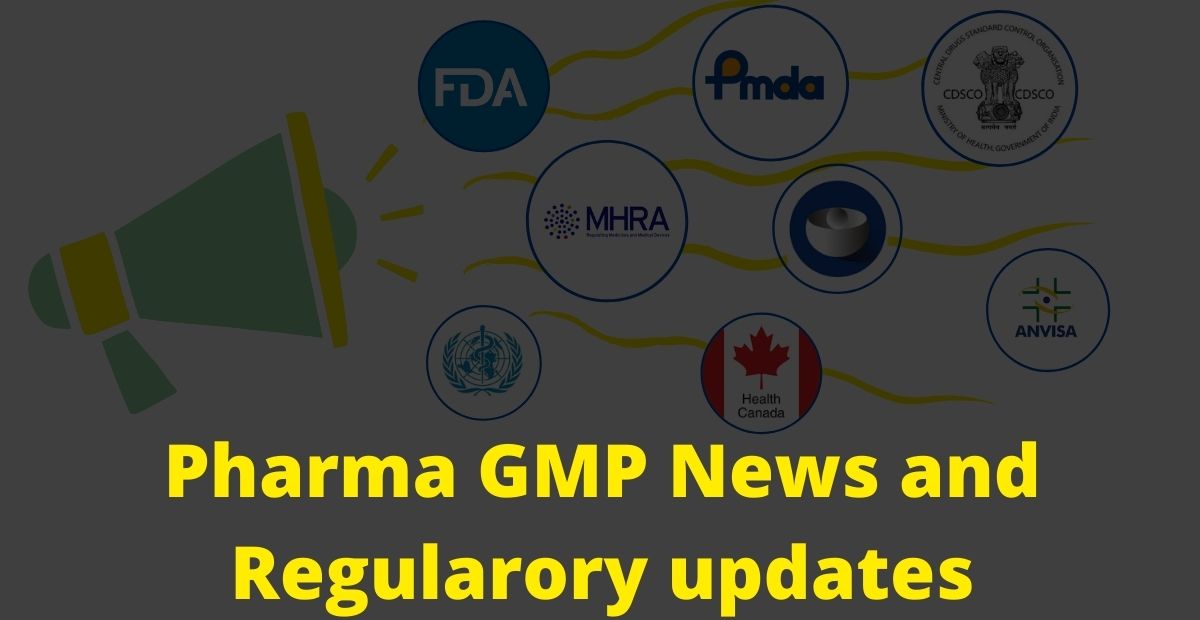 We publish the latest GMP news every week. This weekly GMP news consists of newly published FDA Guidelines, EMA Guidelines, MHRA Guidelines, and guidelines from other regulatory authorities. 
The weekly GMP news post aims to share consolidated updates with the pharmaceutical professionals and keep tech-publish.com readers updated with current regulatory requirements. In addition, the GMP news consists of source and reference links so that readers can reach respective organizations' or authoritys' websites. 
Keywords: GMP news, GMP news today, newly published GMP guideline, FDA guidelines, Pharmaguidelines, GMP guidelines, EMA guidelines, MGRA guidelines
Latest Pharma GMP News and Regulatory updates