Welcome to tech-publish.com
Get updated with Pharmaceutical Regulatory Guidance and News with us
Read articles on trending topics, refer to SOPs, and use free tools helpful for pharmaceutical professionals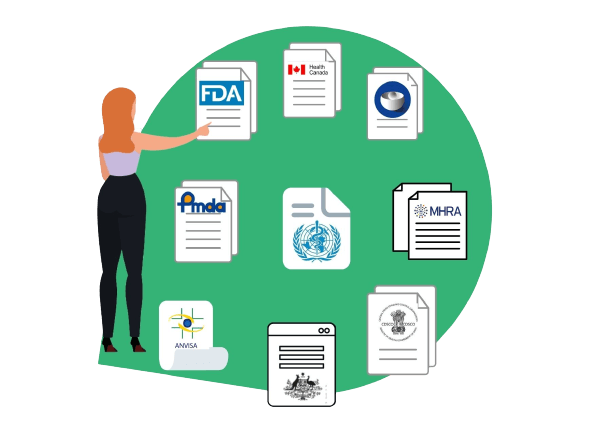 You may advance your career, increase your employability, and accomplish personal goals through upskilling. It makes sense to take further training in the current environment to help close the skill gap. You might feel more pleased and more confident by upgrading your skills.

There are few best platform that helps people upskill themselves and grow their careers. Click on Below Link to visit fantastic courses related to your fields. Latest Pharma GMP News and Regulatory updates

We publish the latest GMP news every week. This weekly GMP news consists of newly published FDA Guidelines, EMA Guidelines, MHRA Guidelines, and guidelines from other regulatory authorities. 

The weekly GMP news post aims to share consolidated updates with the pharmaceutical professionals and keep tech-publish.com readers updated with current regulatory requirements. In addition, the GMP news consists of source and reference links so that readers can reach respective organizations' or authoritys' websites. 

Free useful Excel Sheets and Tools for Pharmaceutical Industry

Following tools are very useful for pharmaceutical industry professionals. The tools will ease tasks, user friendly, and once downloaded, can be used offline.

Free useful Excel Sheets and Tools for Pharmaceutical Industry

Number of Downloads as of Now

Complete guide on High Performance Liquid Chromatography (HPLC)

Interview Questions and Answers on High Performance Liquid Chromatography (HPLC) and Troubleshooting

Unit Converter Online Useful Tools

This Online Free Unit Converter tool quickly converts Acceleration unit, Area, Area Density, Area to Radius of Circle, Cooking Unit, Density, Density to Specific Gravity, Depth, Energy, Force, Frequency, Length, Distance, Height, Length-Width-Height to Volume, Linear Mass Density, Mass Flow Rate, Power, Pressure, Speed, Temperature, Time, Torque, Volume Flow Rate, Volume OR Capacity, Weight OR Mass, Age Calculator. To access all our these converters, click here or following thumbnail.

Dynamic Periodic Table

The Periodic Table provides comprehensive and useful information about the chemical elements all in one place. Click on an element to know more about the properties, history, name origin, images, applications, hazards and electron shell diagram of each element. The periodic table is having detailed description for each element, Electron shell diagram and image for each element Also you can compare the properties of two elements. To enjoy the dynamic periodic table, Click Here or Click on Below Image.